Custom Shirt Man • Cayucos, California • San Luis Obispo County • 805.995.4809
Websites that the CustomShrtMan made, that can be designed for you!

GapXexperience (give it time to load, to hear the music)

HydrogenGarage.com/store
HydrogenTrucker.com

BatterySmacker.com
WaterSmacker.com

King-of-the.net

broandrew.com
stainlesssteve.com

cayucospainting.com

barnowlproductions.com
Cheap hosting as well. Can bear most prices and we charge $40 per hour on web site designing.
Your San Luis Obispo County custom shirt provider. Direct dye printed shirts. Screen printed shirts, Graphic design, printed material.
Banners, Flags, signs, decals, t-shirts, caps, aprons, tote bags. We do it all for advertising your business with your logo
Cayucos, California • 805.995.4809 • info@customshirtman.com

97 Ash Ave. Unit #554 • Cayucos, California 93430 • USA • (805)995-4809
WE

PRINT : SHIRTS • SWEATSHIRTS • HOODIES • CAPS • CANVAS TOTE BAGS • APRONS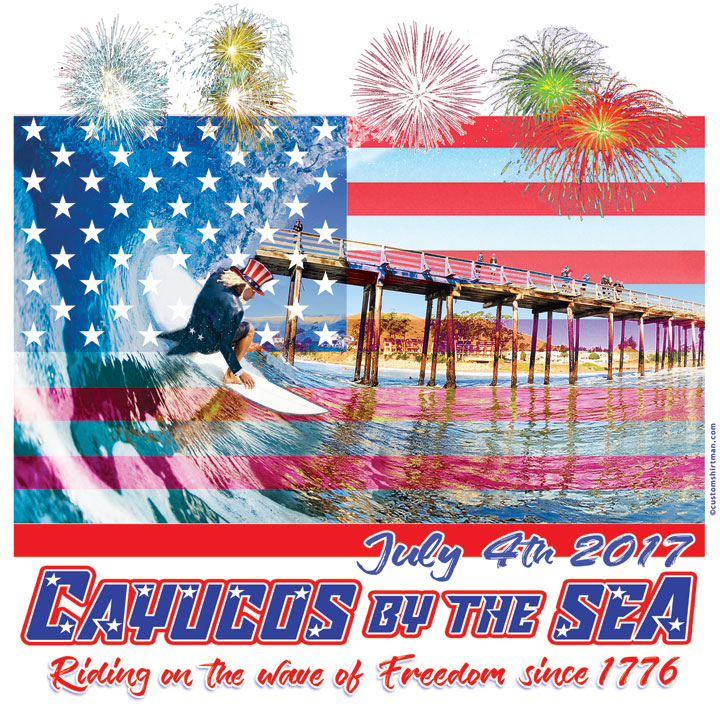 Minimum order on dark garments Screen Printed is 24.
We work with a local Screen Printers to get you the BEST PRICE.

The more you order the less $ per shirt. 26 years of color separation experience. Contact us today!

$6.00 EACH, no minimum. Price break at 150 or more.
Printed both side, back print and pocket side logo.
Multicolored 300 dpi printed. Add a $1.00 more for 2XL, 3XL
Dark garment printing is more, $12.00 per shirt. How many shirts do you want with your logo printed on them.
Contact us now. 805.900.5295

Our Brother GT-541 press will print 600 x 600 dpi. (dots per inch) quality! It uses organic water based, non toxic vegetable dye ink. It is a dye, so it has the soft feel to touch. Will NOT WASH OUT!! Many Screen Printers will tel you it washes out, do not listen to them. Many Screen printers today have a Brother direct printer at their shop. No set up fees, no screens to be made. YOUR SAVE!

One shirt your design printed - only $8.00 plus only $5.00 USPS shipping & CA sales tax, if you live in this state.

Just e-mail your art to "info@customshirt.com"

(805)995-4809





Samples of ART by Andrew Batty ( the CUSTOM SHIRT MAN)


AMB Productions / CUSTOM SHIRT MAN
97 Ash Ave. Unit #554
Cayucos, CA 93430 • USA
(805) 995-4809 •info@customshirtman.com